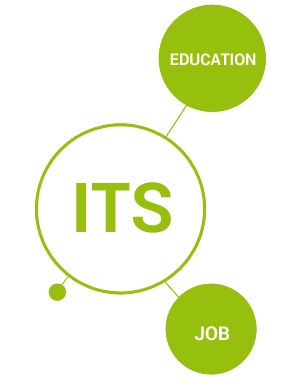 Higher Education Institution for technical training in the field of Energy and Environment
ITS for technical training are new institutions in the Italian Educational System. They provide a post-secondary educational high-level and a 5 EQF level qualifications.
ITS "Energia e Ambiente" provides training courses in the field of Energy and Environment and its main area of interest is Energy Efficiency. Founded in 2010, it is a Foundation formed of 30 members such as secondary schools, universities, VET agencies, private companies and local public authorities to create an innovative educational system based on proper a real integration between Education, Training and Labour Market. It also develops training and technology transfer towards SMEs.


ITS "Energia e Ambiente" provides courses at postsecondary education high-level for the management and verification of energy systems. Our courses are analogous to University ones, but with closer relationship with the private companies. Their duration is shorter than an university course with the key role of the laboratory activities.
Energy Efficiency, Renewable Energy Sources, Climate and the Environment and New Technologies are the main topics of the training area.
The aims of ITS are:
to attended two-year courses, preparing high-level technician able to expand innovation technology toward SMEs
to achieve a real integration between education, training and labour market
to promote the technical and scientific knowledge and understanding
to offer counselling and guidance for student to reach 'green job'
to give to technicians an high level of personal and professional achievement and prepare them for high-skill occupations.
ITS aims are to foster cooperative relationship to develop and improve the system of technical education, increase educational activities quality, extend professional opportunity for its students, teachers and administrative staff.